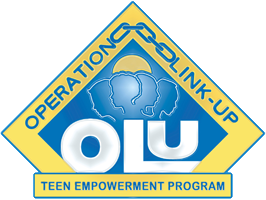 Contributions & Prayer



We would love to pray with you and for you! Whether your prayer need is for a teenager, yourself or your home we are here to pray with you. Our prayer team will pray for you immediately. Click HERE and state your prayer request we will respond to your prayer need!




Please partner with us to help Operation Link-Up, Inc. reach more teens through a financial donation. This is done by clicking HERE to give a tax deductible financial donation to the holistic teen mentoring programs of Operation Link-Up, Inc. Please note that Operation Link-Up, Inc. is a 501(c) 3 tax-exempt organization. A receipt will be sent to you for your records. Thanks for your support of this teen mentoring ministry!