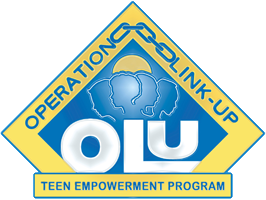 Titus Lee
About Titus Lee
Operation Link-Up, Inc.
Titus Lee is the founder of Operation Link-Up. He started this holistic youth empowerment program in a park district field house in Chicago, Illinois in 1996. In addition to being a local program, Operation Link-Up has grown into a national organization that impacts thousands of youth in communities around the United States through weekly programs, curriculum and youth worker training events.
Titus is a seasoned youth worker on a mission to impact youth from all backgrounds and experiences. He has taught scores of students in public and private schools how to excel in their daily lives. From engaging behaviorally challenged students to leading youth anti-violence campaigns in Chicago, Titus has made a mark. His down-to-earth interaction style makes it easy for teens to relate to him. His compassionate approach to teenagers is most evident when he leads small mentoring groups and conducts one-on-ones with troubled young men.
He is a sought after speaker who has spoken to thousands of youth in camps, retreats, forums and conferences. His dynamic presentations and sermons have been welcomed in ministries, schools and organizations throughout the United States and around the world. One of his greatest joys is training youth workers, ministers and educators on how to excel at reaching youth.
He is the author of the Teen Life Solutions Curriculum, as well as the creator of the Connection Club Programs. He is also the author the celebrated book, 5 Ways to Win Teens – How to Connect with Disconnected Youth.
Titus has been joyfully married to his wife, Nedra, since 1995. They are the blessed parents of Dranea, Faith and Titus II.