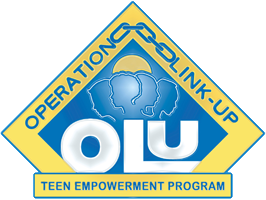 Link-Up Legacy Scholarship
Thanks for your interest in the Link-Up Legacy Scholarship. We are very excited about your future and desire to assist you in reaching your goals through our scholarship award. The award amount is $1500.00 per academic year for each scholarship recipient. We provide these four-year scholarships to students who will be pursuing their undergraduate degrees in the following areas:
Education
Social Work (Child, Family or School)
Youth Ministry
Youth Service/Youth Advocacy
The application for our academic scholarship is a four-step process. The steps are:
Completion of our pre-application by July 21, 2021.
Completion of the full application and a short essay.
Virtual interview if you are a finalist.
Scholarship funds are sent directly to the college of the scholarship awardees at the beginning of the Fall and Spring semester.
The pre-requisites for applying for this scholarship are:
You must be a resident of the Chicago Region-City/Suburbs/NW Indiana (50 mile radius).
You must be a High School graduate when the scholarships are awarded on August 7, 2021.
You must have a cumulative High School grade point average of 2.75.
You must provide proof of your acceptance and enrollment into a four-year college.
Requirements of this annual scholarship award are:
Proof of enrollment in the college of your choice each semester prior to the award release.
Maintain a college Grade Point Average of at least 2.50.
Provide us with an annual written update of your experience, progress and goals.

Link-Up Legacy Scholarship Pre-Application